IAFF 7th District Partnership Education Program (PEP) Workshop
---
Date: 10/27/2019
|
Starts: 12:45 pm
|
Ends: 12:45 pm
---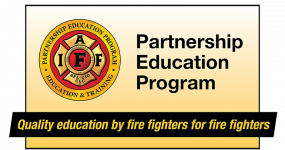 The IAFF 7th District will host an IAFF Partnership Education Program (PEP) Event on Monday, October 28 and Tuesday, October 29 at the Boise Centre in Boise, ID.  Registration is $135.
All members from Alaska, Idaho, Montana and Washington are invited to attend two days of highly interactive, skill-building workshops.  Negotiations classes will be offered as a track and all other classes will be self-selected to build your own schedule.  All PEP workshops are designed to be interactive and engage students, and will be delivered by IAFF PEP instructors who have a vast amount of union knowledge and skills. Visit The Grove Hotel site to book your room.
For more information, contact IAFF 7th District Vice-President Ricky Walsh.
---
Event Details:
Location: Boise Center
Address:850 W Front St, Boise, ID 83702
No Secrets Labor-Management Symposium
»
---