Inaugural Lionhardt Pacific Northwest Golf Classic
---
Date: 09/30/2019
|
Starts: 11:30 am
|
Ends: 9:00 pm
---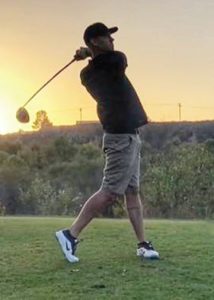 Dear Friends,
Lionhardt was established in June 2015 by firefighters in the City of Renton, Washington to support their brother, Firefighter Donovan Eckhardt during his terminal cancer journey. Since that time, our not-for-profit organization has grown to assist first responders (fire/police/EMT) in the western United States who are battling critical illness. Our services include help with medical & counseling bills, legal fees, transportation expenses, housing costs, utility bills, children's educational trusts, memorial & burial costs. During the past two years, we have raised almost $60,000 with two major golf tournaments in southern California, and another planned for October. Those funds have enabled us to cover roofing materials for an ailing retired Lakewood, WA firefighter; make home modifications for a CA firefighter battling ALS, pay expenses of a Portland Fire & Rescue Medic & his wife to attend a national cancer conference in Washington DC, among others.
Now, we are excited to return to our roots in the Pacific Northwest! This inaugural tournament will be held on Monday, September 30, 2019 at the exclusive Canterwood Golf & Country Club in Gig Harbor, WA. We expect a sell-out crowd for lunch, golf, terrific prizes…and 144+ for dinner, auction & awards. A huge source of tournament income will be from our sponsorships & silent auction. Your sponsorship and/or donation item would be most greatly appreciated & recognized.
Many thanks for your support!
In gratitude,
The Lionhardt Family
Lionhardt.org
---
Event Details:
lionhardtpnwgolf.eventbrite.com
Location: Canterwood Golf and Country Club
Address:12606 54th Ave NW Gig Harbor, WA
---