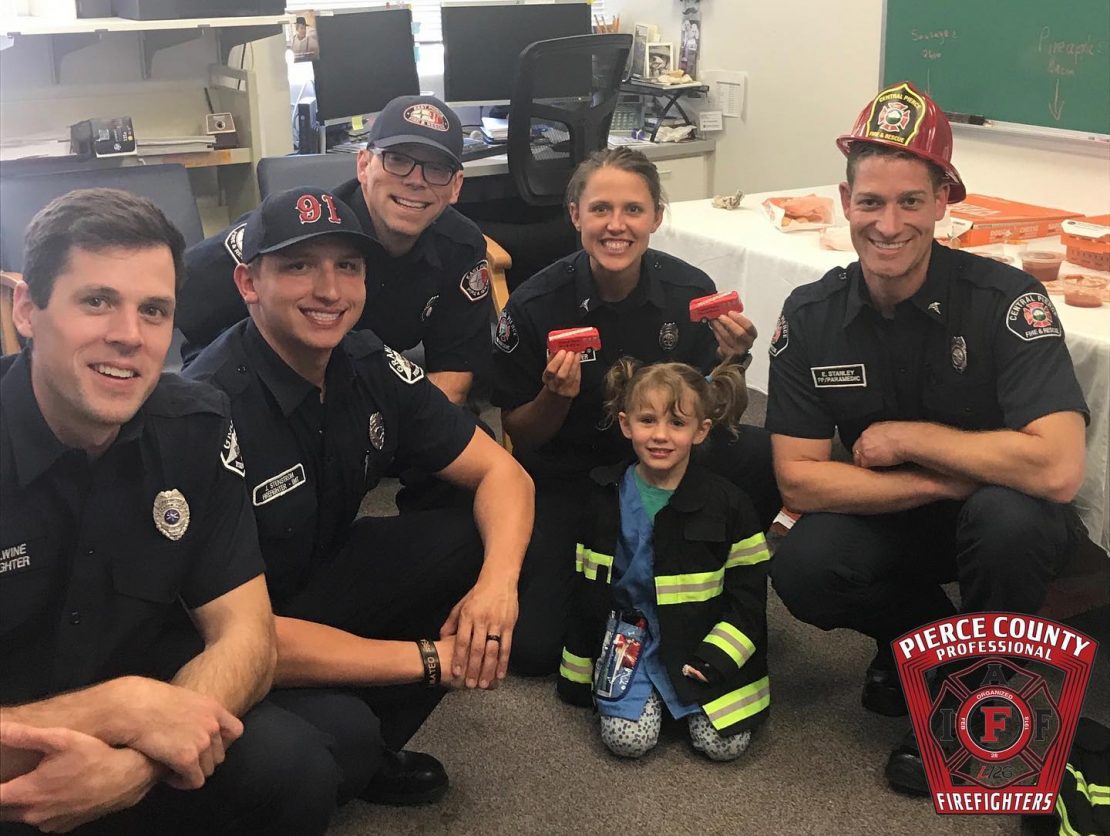 Donate to the WSCFF Burn Foundation
Help us promote the education and prevention of burn injuries and improve the lives of burn survivors.
Who We Are
The Washington State Council of Fire Fighters (WSCFF) was founded on September 1, 1939 and is affiliated with the International Association of Fire Fighters (IAFF) and the Washington State Labor Council (WSLC), American Federation of Labor and Congress of Industrial Organizations (AFL-CIO).
The 8,000 IAFF members in Washington State are organized into 120 union locals, which make up the WSCFF. The locals are divided into 10 districts. Each district elects a representative to the WSCFF Board, which is made up of the 10 district representatives, a President, Secretary/Treasurer, and Vice President. Elections are held at an annual convention. Board members, all of whom are active or recently retired firefighters, serve two-year terms. Three trustees, also elected by the membership, oversee the organization's operations. An IAFF 7th District Vice President, elected by members in Washington, Idaho, Montana, and Alaska, works closely with the governing board and represents members at the international level. The WSCFF employs two legislative liaisons, a session lobbyist, and an office staff of four.
Mission
It is the mission of the WSCFF to enhance the lives of union, fire, and EMS personnel through leadership, education and political action.
Vision
It is the vision of the WSCFF to coordinate the statewide efforts of professional fire fighters by providing creative leadership and dedicated service, resulting in a unified, progressive membership that strives to improve social attitudes and promote legislation to benefit the fire and EMS communities and the citizens we serve, with a foundation anchored in the principles of honesty, integrity, and commitment.