Helping Fire Fighters and their Families Cope with Cancer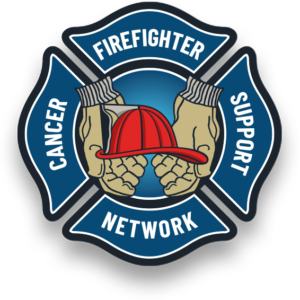 The mission of the Firefighter Cancer Support Network (FCSN) is to help fire/EMS members and their families cope with cancer and to provide occupational cancer awareness and prevention training nationwide. Together, we can provide comfort, strength, and hope by sharing our own experiences with the devastating effects of cancer.
FCSN provides timely assistance to fire/EMS personnel and family members who have been diagnosed with cancer. Contact Washington State Director, Eric Monroe, by email or call 206.940.7352.
Resources
These cancer screening documents may be helpful to take to routine medical examinations:
WHISM Fire Fighter Cancer Questionnaire
IAFF/IAFC Wellness Fitness Initiative Wellness Exam Form
What to Expect
FCSN provides rapid post-diagnosis resources followed by one-on-one support from fellow firefighters. We'll respond quickly and deliver an FCSN signature toolbox free of charge. FCSN's toolbox contains critical resources to help you plan, communicate, and take action with your doctors, your loved ones, and your brothers and sisters in the fire service.
We'll stick with you through the diagnosis, treatment, and recovery process. We have more than 120 fire service mentors with personal experience facing many types of cancer. FCSN mentors can provide newly diagnosed fire/EMS members with valuable information about a particular type of cancer, share their own experiences with testing and treatments, and offer valuable insight into the recovery process.