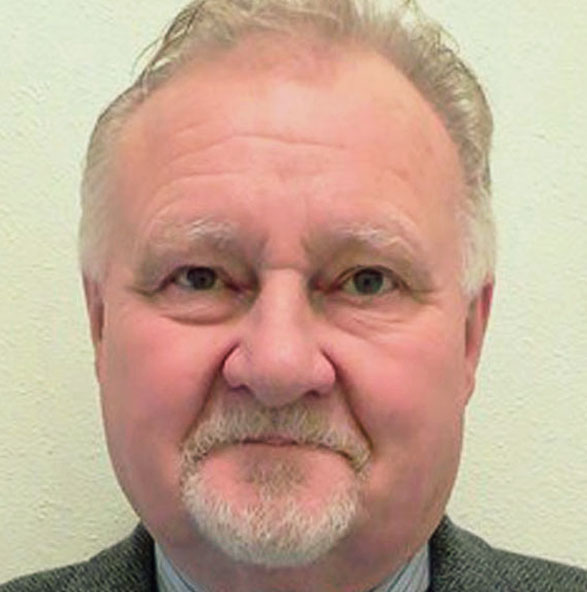 Curt Vandver was appointed to the WSCFF Retirees Association Board in March 2020. He is a LEOFF Plan 1 retiree. He joined the city of Puyallup Fire Department in 1970. During his time in Local 726, Curt was active in all aspects of union leadership.
Curt got his start out in the public very young as a newspaper carrier for two different routes. His mom, who raised three boys on her own, used to take his metal alarm clock, wind it up, and put it on a big pan next to his pillow so it would make enough noise to wake him up for his early shift. She worked two jobs as a waitress and a bookkeeper and Curt learned the value of hard work from her.
After Curt graduated from college, he earned a position in Boeing's engineering department. Upon his return from his reserve time with the Marine Corps, his uncle Tom, who retired as the Sumner Fire Chief, encouraged him to consider the fire service. Curt is quite thankful he took his advice, earning a position with the Puyallup Fire Department and quickly realizing how much he enjoyed making people's lives better.  He was so passionate about the fire service he convinced his brother, who was overseas at the time, to explore the profession. His brother followed his advice and retired as an Auburn Fire Chief. Curt was with Local 726 for 34 years and enjoyed it tremendously.
Curt lives his life with the personal motto to 'believe in yourself, your family, your friends, your country, and God.' After more than 30 years of service, Curt retired in 2004 and has continued working for fire fighters. He has chaired the Puyallup Disability Board since its formation and currently serves on their Fire Pension Board. He also serves on the board of directors for the Retired Fire Fighters of Washington and is currently the Westside vice president of the Washington State LEOFF Education Association.