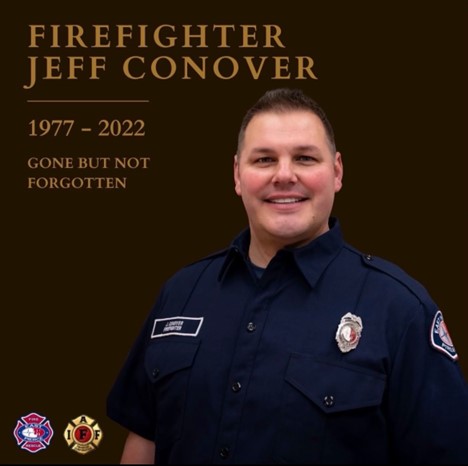 With deep regret, IAFF Local 3520 East Pierce and the Washington State Council of Fire Fighters report the death of Jeff Conover. Jeff passed away unexpectedly during an off-duty incident on October 5, 2022. Jeff began his career in the fire service with the Sumner Fire Department, an East Pierce legacy department, in April 2002 and continued with East Pierce for over 20 years.
Our thoughts and prayers are with his wife, children and family and brothers and sisters in Local 3520. Please note that the flags at East Pierce Fire & Rescue will be flying half-mast and personnel will be wearing shrouded badges in honor of Brother Conover.
A private Celebration of Life will be held for Jeff Conover Friday, October 21 at Calvary Community Church.
In lieu of flowers, please make donations to the East Pierce Firefighters Benevolent Fund.