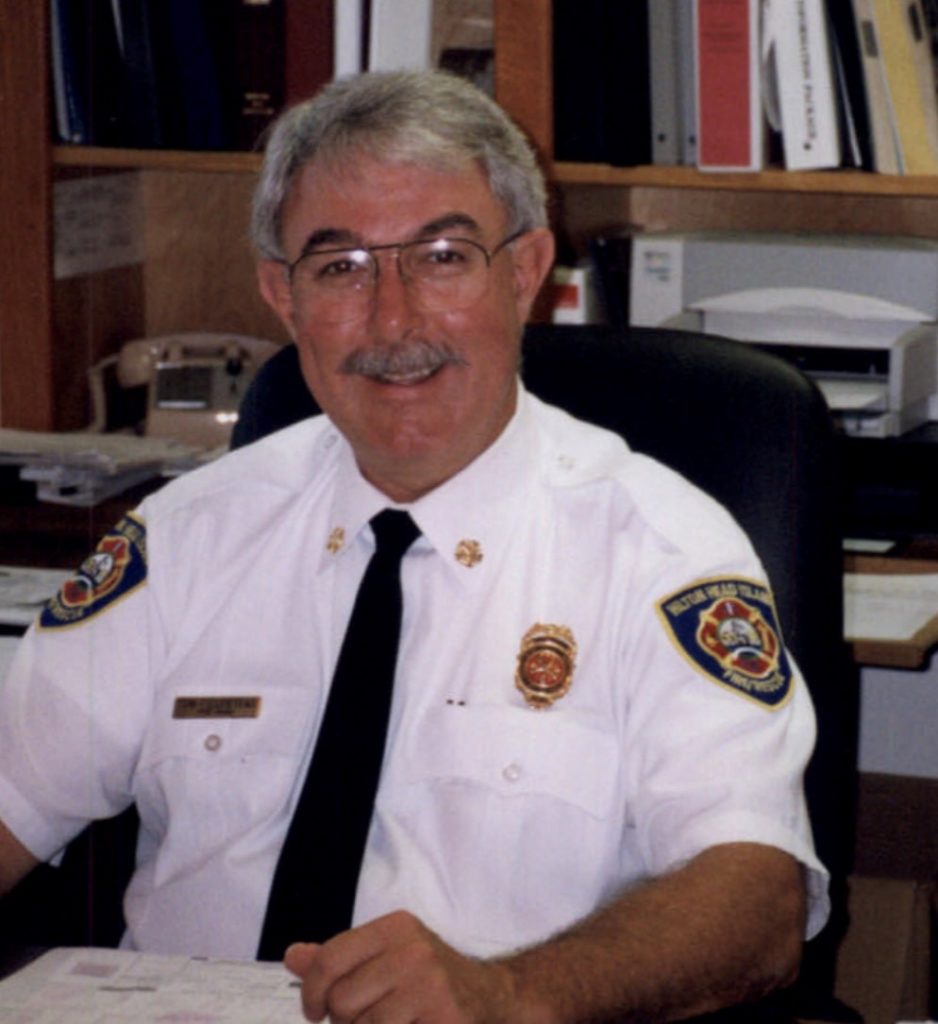 The WSCFF and IAFF Local 469, Yakima, grieve the passing of retiree Thomas Martin (Tom) Fieldstead on October 21, 2022.
Tom started his career as a fire fighter in 1969 for the city of Yakima and rose through the ranks to the position of Deputy Chief. Tom was very active with the WSCFF, serving as the Secretary-Treasurer from 1981-1983 and Local 469 President for many years. Tom retired from the department to accept the position of Director of Fire and Building Services for the city of Kirkland in 1988, later being promoted to Fire Chief for the town of Hilton Head Island in South Carolina.
While serving as Fire Chief for Hilton Head Island, a destination location, he enjoyed building new fire stations and volunteering for the annual MCI/Heritage Golf Tournament where he played many fun roles over the years.
Tom also was a member of the Sunset Rotary Club on the Island and served as their president. He was a recipient of the Paul Harris Award, a prestigious award within the Rotarian community. After 40 years in the fire service, he retired from the brotherhood in 2007. After retirement, he and his wife, Liz (Betty), enjoyed traveling to the Bahamas in their boat, "Chief's Lady," for many winters. Tom was called affectionately "the grandfather of Pickleball in Green Turtle Cay" because he brought the equipment and the game to that small Cay in the Bahamas.

Please keep Tom's family and fire service brothers and sisters in your thoughts and prayers.

Memorial Information
Monday, October 31, 2022
11:00 a.m.
Keith & Keith Funeral Home
902 West Yakima Ave., Yakima, WA
A reception will be held immediately after the service at 12:00 p.m.
Memorial contributions may be made to the Sister Rebecca Berghoff Foundation, 308 N. 4th St., Yakima, WA 98901.