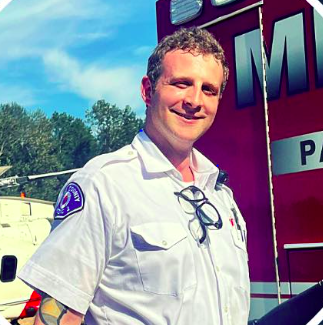 With deep regret, IAFF Local 2595 King County Paramedics and the Washington State Council of Fire Fighters report the death of Alexander Genschaw on Sunday, February 26, 2023.
On behalf of Alex's family, King County Medic One, Pierce County Fire District 13, and IAFF Local 2595 would like to invite all to attend Paramedic Alex Genschaw's Celebration of Life.
Tuesday, March 21, 2023
1:00pm
The River of Life Church
10615 SE 216th St, Kent WA
Uniformed members are encouraged to wear their Class A or B uniform. There will be a reception immediately to follow at the same location where coffee and light refreshments will be served.
In lieu of flowers, Alex's family has requested donations are made to the Medic One Foundation.