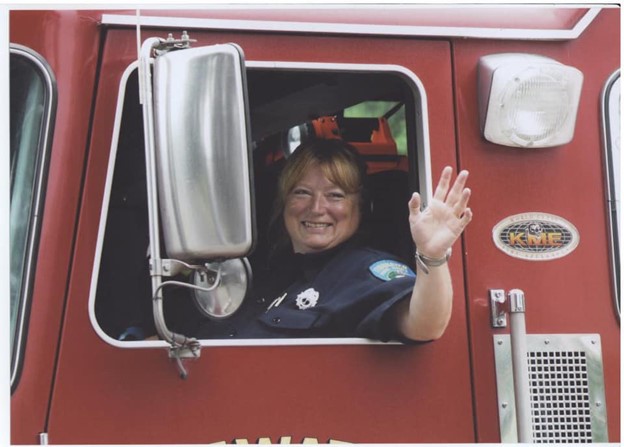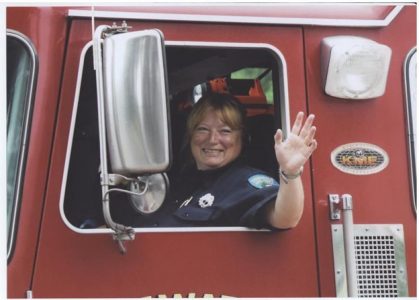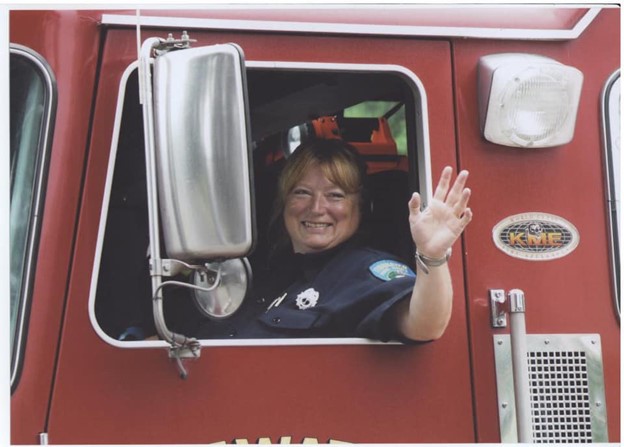 MEMORIAL SERVICE AND PROCESSION INFORMATION
With great sadness, IAFF Local 2409 Tumwater Fire Fighters and the Washington State Council of Fire Fighters report the Line-of-Duty Death of retired member Lieutenant Darlene Gail Raffelson on December 17, 2020, after a courageous battle with duty-related cancer.
Darlene began her fire service career in 1978 as a volunteer for the Ocosta Fire Department. She then joined South Beach Ambulance in Westport as a volunteer EMT. In 1990, Darlene was sponsored by the ambulance company to attend the Tacoma Community College paramedic program, where she graduated at the top of her class. Upon graduation she was hired as the first and only paramedic in Westport and surrounding South Beach area. Darlene was instrumental in creating a program that helped fully staff the South Beach Ambulance Service.
In 1999, Darlene joined Local 2409 Tumwater Fire Fighters as a medic, later promoting to Paramedic Lieutenant, and finished her career as the department's Training Lieutenant. She worked for 16 years before her medical retirement in 2015.
Our thoughts and prayers are with her family and our brothers and sisters in Local 2409.
Memorial Information:
March 6, 2021
1:00 p.m.
South Beach Christian Center
1360 WA-105
Grayland, WA 98547
The Fire Service Procession is scheduled to arrive at South Beach Christian Center at 12:00 p.m. Attendance is limited due to COVID restrictions. The service will be live streamed – information about how to view the life-stream will be available right before the service.