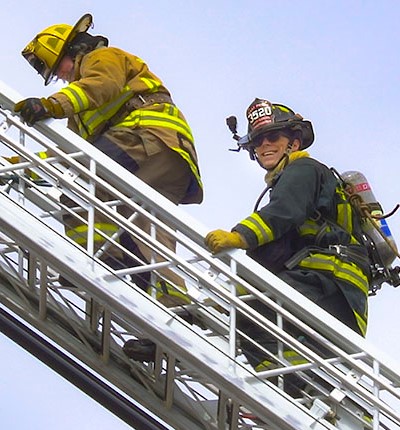 Concerned about how a COVID-19 damaged economy could lead to hardships for members, and recognizing the need to ensure affiliate locals have the resources needed  to defend themselves, the IAFF has hired two additional Strategic Campaign Specialists to strengthen the support provided to leaders in the field.
IAFF 7th District Vice President Ricky Walsh recently announced that Washington's Matt Lowery, East Pierce Local 3520, and Darrel Roberts, Chula Vista CA Local 2180, have been selected.  Said Walsh, "Matt and Darrell are both veteran fire fighters, union leaders and excellent communicators who have significant experience running strategic efforts at the state and local level and possess a strong desire to see our union succeed."  They join a successful team that has been instrumental in saving jobs and protecting benefits across the United States and Canada.
In addition to his work for Local 3520, Lowery, a graduate of the IAFF Communications Training Academy, has assisted the WSCFF Communications team and serves as a member of the IAFF 7th District Public Relations Committee.
The process and protocol for requesting strategic assistance remains unchanged.  Requests should be directed by local leaders through DVP Walsh.