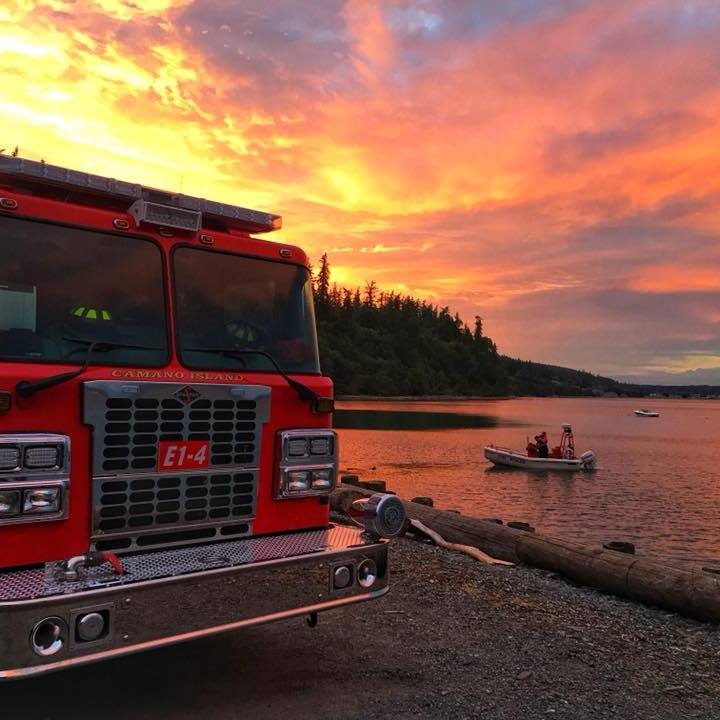 The newly formed WSCFF Retirees Association is dedicated to inspiring, organizing and building a robust, empowered community for retired firefighters.  The Retirees Association Board, made up of LEOFF 1 and LEOFF 2 retired members, was not able to meet in person, as planned, in April.  Nonetheless they continue to move forward to serve the growing needs of current and future retirees.
Dean Shelton, Chair of the WSCFF Retirees Association and WSCFF Vice President, believes that this group will help bridge a gap within the WSCFF. He looks forward to the insights of this group of members who understand firefighter issues and the WSCFF's impact on both active and retired members. Shelton says, "We need this group to help establish how to keep our retirees engaged with the WSCFF, once their careers of service to their communities are done. Even though they leave the fire station, we want them to remember and continue to influence the strong union that they helped build. Our new Retirees Association Board is a very strong group of solid leaders that bring a lot of experience and tremendous wisdom."
This month we highlight one of these leaders. George Orr represents LEOFF Plan 1 retirees. He has been a member in good standing of Local 876, Spokane Valley, both active and retired, since June of 1970 – over 50 years of union service and fraternity. In that time Orr served as a fire fighter, a fire investigator, and held several Local 876 leadership positions including Chairman of the Wage and Hour Committee, a member of the Spokane LEOFF Disability Board, Vice President and two separate terms as Local 876 President.
In addition to his union leadership, George Orr has been a member of the Washington State Gambling Commission and the Washington State Fish and Wildlife Commission. In 1990 he was elected to the Washington State House of Representatives where he sponsored and supported several bills that became law which enhanced the position of Washington's fire fighters and first responders.
Orr encourages all retirees, "Even if you have had limited or no union involvement, it is never too late to start. If you just retired and you want to get involved, go to a union meeting. Given the current situation of the nation and its finances, we need to stick together and speak as one voice."
Orr reminds members that, "The laws already in place do a good job protecting our union, and we need to continue to fight for a better tomorrow, working for laws and policies that continue providing stability, focus, and solidarity."
Orr shared a little timely vaccine humor: Because he was always such a talker, his mother constantly told him that the doctor vaccinated him with a phonograph needle!
We look forward to George Orr lending his voice of experience in his new role on our Retirees Association Board.