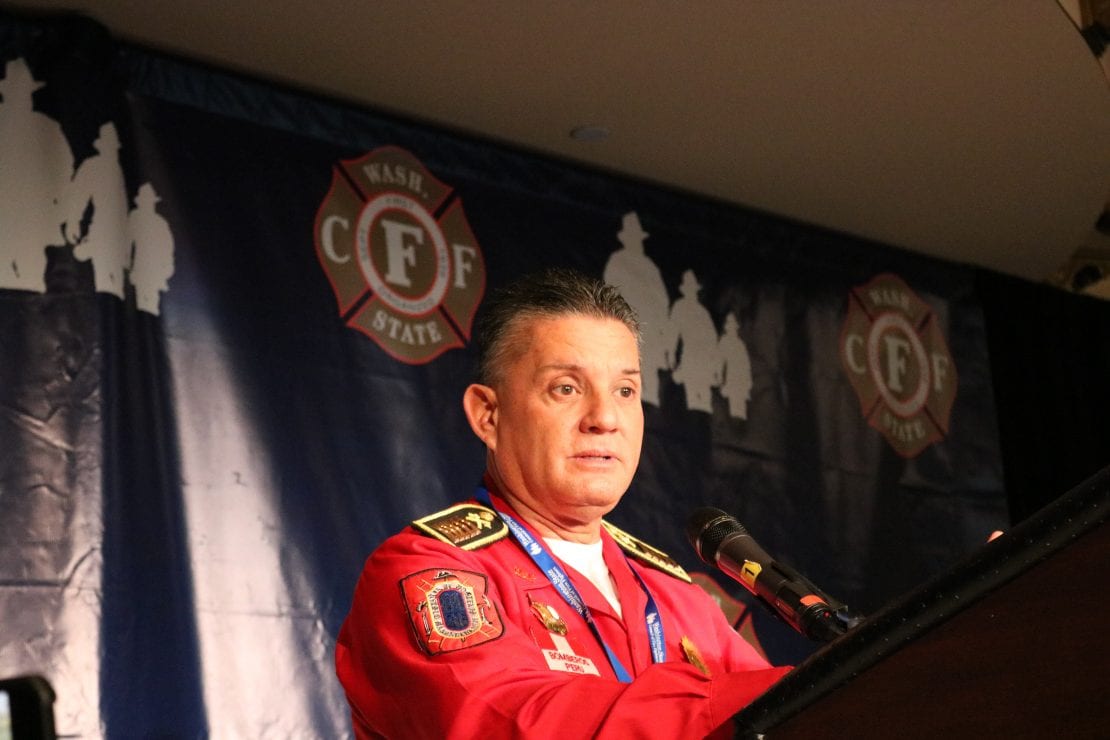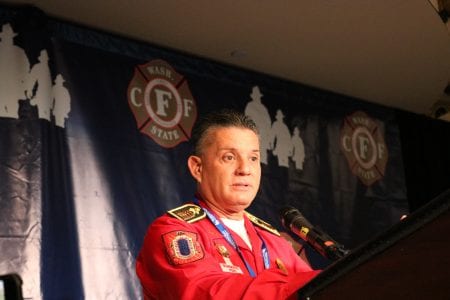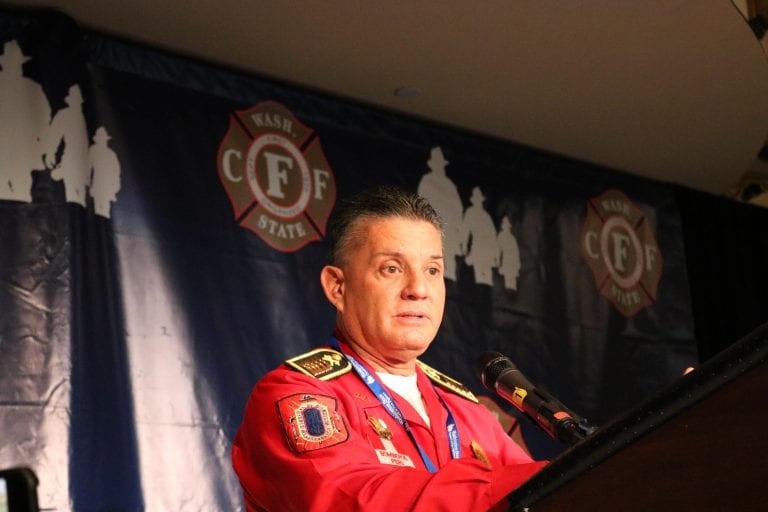 No doubt about it, Jorge Gomez and Kurt Loechle Duarte travelled the farthest to attend the IAFF-WSCFF Educational Seminar in April.  Gomez and Loechle, representing Peru's all-volunteer fire service, came to Spokane to meet with WSCFF members and to receive a contribution of gear from the Spokane Fire Department.
For twenty years, the WSCFF has worked with the Peruvian government and the Consulate for Peru in Seattle to provide badly-needed surplus bunker gear, equipment, and apparatus to the all-volunteer fire service.  In April 2018, the WSCFF and our IAFF local affiliates filled and sent a 20-foot shipping container with donated gear.  Another container is scheduled to go out this year.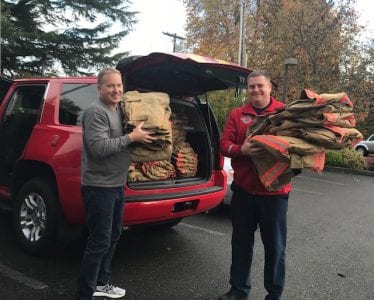 The donated gear and equipment go a long way in Peru, according to WSCFF Secretary-Treasurer Greg Markley.  An engine donated nearly 20 years ago is still in service.  Gomez, Loechle and Miguel Valesquez, the Peruvian Consul General met with WSCFF leaders and presented them with medals and a handmade clock.  "You are Americans", said Gomez, addressing the assembly, "we are brothers."  Secretary/Treasurer Markley said, "It means a great deal to us to be able to support the firefighters in Peru. It was an honor for us to have them here, our members enjoyed meeting them, and we hope that new partnerships will develop, and more equipment will be contributed as a result."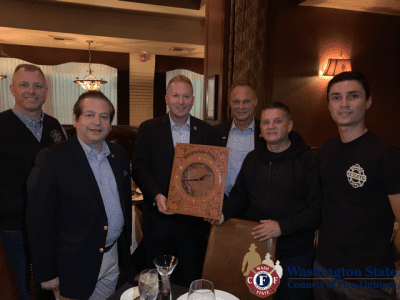 Contributions of equipment no longer in service in Washington state are made possible under a law passed in 2003. For more information about this program, contact WSCFF Secretary-Treasurer Greg Markley.