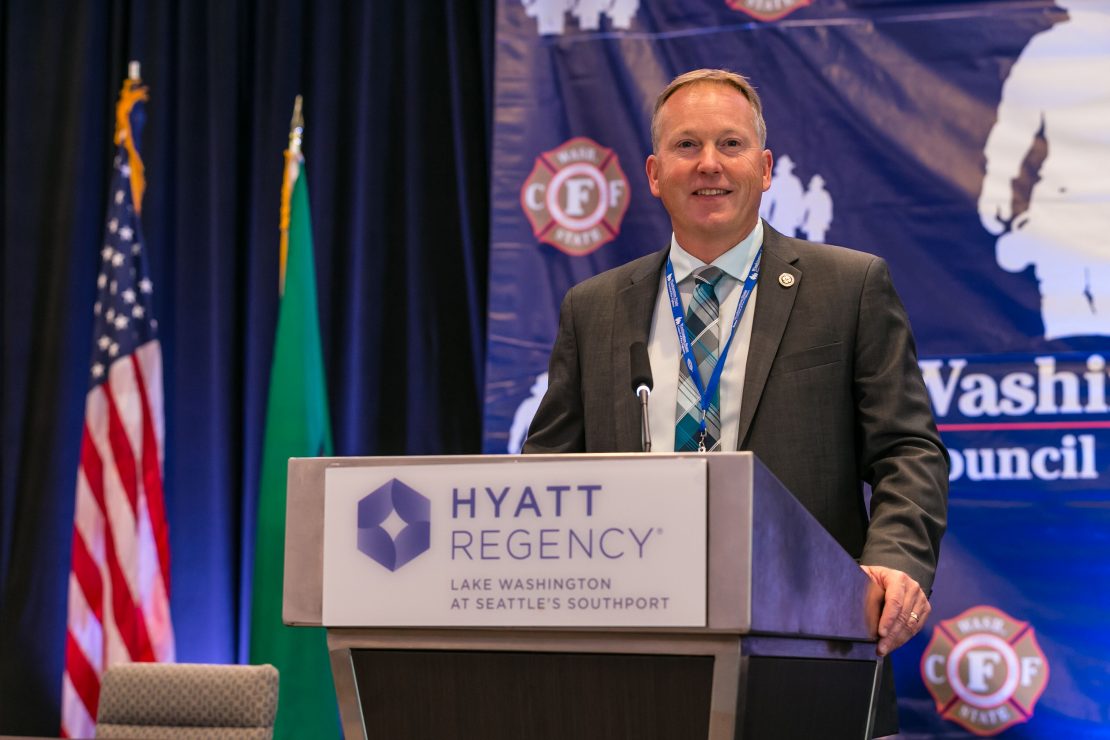 President Dennis Lawson reports that the IAFF has  approved  changes to the WSCFF Constitution and Bylaws outlined in Convention Resolution 19-02 and the WSCFF will move forward with the creation of a Retiree Association.
"The addition of the retiree association will allow us to represent active and retired members of both LEOFF Plans 1 and 2 on a variety of different issues in our state capitol and beyond," says Lawson.  The Retired Fire Fighters of Washington reports that the number of LEOFF Plan 1 members is declining, and the number of LEOFF Plan 2 members is on the rise.  "As an organization, we must make sure that our LEOFF Plan 1 retirees have informed members in place to represent their interests at the state and local levels."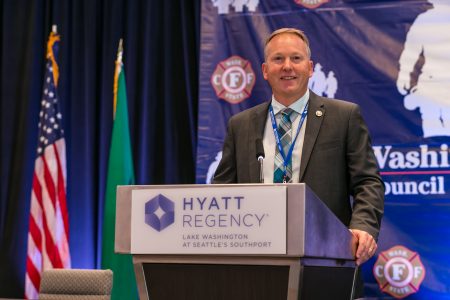 The new association will provide retired WSCFF members a unified voice, improved access to and sharing of information, the ability to engage with and give input to the WSCFF on issues impacting retirees and their beneficiaries, and the ability to connect and network with each other and active WSCFF members.  Membership is open to dues-paying, active WSCFF retirees.  The association will be governed by a board comprised of three retired LEOFF Plan 1 members, three retired LEOFF Plan 2 members and chaired by the WSCFF Vice President who will report back to the WSCFF Executive Board.
Initial retiree association board appointments were made by WSCFF President Dennis Lawson and Secretary-Treasurer Greg Markley and announced in March, 2020. The board will be chaired by WSCFF Vice President and WSCFF 10th District Representative Dean Shelton.  The board is comprised of LEOFF 1 Retirees: Roy Orlando, Local 31, Tacoma; George Orr, Local 876, Spokane Valley; Curt Vandver, Local 726 Pierce County; LEOFF 2 Retirees: Bruce Baurichter, Local 31, Tacoma; Pat Hepler, Local 1828, South County; Steve Hostetter, Local 2819, Kitsap County.
Now that the appointments have been made, the newly created board will decide how best to communicate to all retirees and will issue an invitation for general membership.  Contact the Retiree Association Board or stay tuned for more information.
If you are not currently an active retiree (not paying dues) and wish to become active, please contact your local to setup dues. If your local does not process dues for retirees, please contact the WSCFF office.
President Lawson said "The WSCFF Board and membership would be honored to have our retirees affiliate with this group, and we welcome the opportunity to represent both active and retired WSCFF members."